VPNs – Virtual Private Networks – provide a useful way to browse the internet privately and access restricted content. But sometimes, they may fail to connect, causing inconvenience and frustration. In this guide, we look at the main causes of VPN connection issues and how to fix them. Read on to find out more.
Why is my VPN not connecting?
Common VPN connection issues include:
Your firewall might be blocking the VPN.
Your VPN software might be outdated.
Your VPN settings might not be configured correctly.
You might have poor internet connectivity or an intermittent network connection. The problem may not be a VPN issue at all – but it might be your internet connection preventing your VPN from connecting.
The VPN server might be experiencing downtime or technical issues.
You may not have entered your login credentials correctly or may be using an expired password, preventing your VPN from connecting.

You may have fallen foul of location-based restrictions. In some countries, VPNs are illegal. Otherwise, networks might restrict VPN usage, preventing a connection.

The ports you need to run your VPN might be blocked. Ports are virtual locations where information is sent. Each port is assigned to a certain type of traffic, so emails go through one port while web pages go through another. Various ports are used by many different protocols and providers, but VPNs typically work with port 1194 TCP/UDP and port 443 TCP.
How to fix VPN connection issues
If your VPN is not working or you are experiencing VPN disconnection issues, try the following troubleshooting tips:
Test your internet connection.
Although your VPN reroutes your internet connection through a private server and masks your IP address in the process, it still requires your internet connection to be active for it to work. Without this, it won't work. To help restore your internet connection:

Disconnect and reconnect to your Wi-Fi network.
Restart your router.
Check your router's ethernet cable to see if it is connected or damaged.
Contact your internet service provider (ISP) if you still need help restoring your connection.
Note that your internet and VPN may both be working, but sometimes switching between cellular data and a Wi-Fi connection can mean your VPN will struggle to forge a connection to one of its servers.
Check your VPN credentials
While it might sound obvious, if you're experiencing VPN problems, check your VPN login credentials. A simple typo when entering your username and password can prevent you from connecting to the VPN.
If you have forgotten your credentials, try resetting your password or contacting your VPN provider's customer support team for help. Make sure you use complex passwords for your VPN account and change them often to stay safe. You can use a password manager like Kaspersky Password Manager to store them securely and accessible on every device. If you run VPN software on your router, make sure you have the right service credentials entered for it — they are separate from your VPN account. If they are incorrect, you won't be able to connect to a VPN server.
Restart your VPN software
Often, restarting software can get things running smoothly again. If your VPN has its own program, quit the program and restart it to see if that resolves the issue. If the VPN is a browser plug-in, close your browser down and restart it. If restarting doesn't address the problem, try reinstalling the VPN as an additional measure. This can help if a VPN is slow to connect, if it crashes frequently, or if the VPN connects to the client network but does not allow you to perform actions like opening links.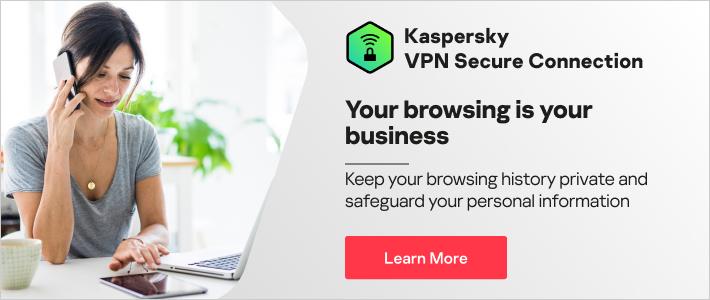 Clear old VPN software from your device
If you have downloaded VPNs to trial in the past – as part of looking for the right one for you – then it's possible that old software could be preventing your newly chosen software from working correctly. Try disabling or, ideally, uninstalling any previous VPN software packages that you might have used, and see if this resolves your issue.
Check your VPN settings
Your VPN settings may also be causing issues. You can easily reset them to default if you suspect something is wrong.
Keep your VPN up-to-date
VPN software is regularly updated. Some updates are minor tweaks to make the program easier to use, but others are more fundamental for the security and functionality of the VPN, so it's important that you don't ignore update requests. You can find out if your software is up to date by checking the version you are running against the version number on the provider's site. Usually, you can find this information in the About section of your VPN software.
The latest version of your VPN app will have fixed any known bugs and security flaws that were harming its performance, helping to protect you from scams.
Reinstall the VPN app

If problems persist, you can also try reinstalling your VPN app:

Uninstall the existing VPN app from your device.
After uninstalling the app, restart your device to ensure that any remaining app data is cleared from your device's memory.
Download and install the latest version of the VPN app from your app store or provider website.
Open the reinstalled VPN app and sign in to your account.
Newly configure the VPN settings as required and try connecting to the VPN server to ensure that it is working properly.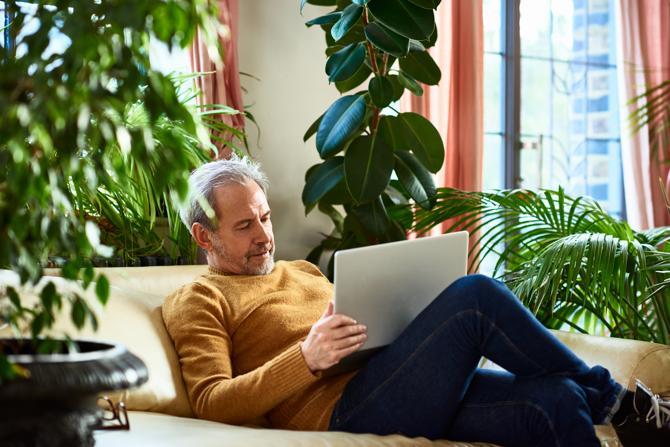 Change the VPN server
VPNs offer hundreds of servers to connect to, but they might not all be functioning correctly. There can be various reasons for this – for example, they could be temporarily down, overloaded with traffic, or even blacklisted by the service you're trying to use. Fortunately, nearly all VPN providers will let you choose to connect to different servers, so give another one a go. Don't worry if you're using a certain country's location to access content – good quality VPNs will typically offer multiple servers in the same country, so it should be straightforward to find another.
Connect using a different VPN protocol
Changing the protocol you use to connect to the VPN can solve connectivity and speed issues. A protocol is a network used to exchange data – the most common example of this is HTTPS, which stands for Hypertext Transfer Protocol Secure– and precedes every website you look at in your browser. If there are issues with your connection, adjusting the protocol settings could help. Changing the protocol in your settings could even lead to a faster connection.
However, it is important to bear in mind that even when using HTTPS, a technically minded person can still find out which sites a user has sent requests to. This is because the domains within the request still remain visible. Kaspersky VPN utilizes advanced protocols to enable secure data transfers, which stops your personal information being revealed online without your consent, while maintaining fast speeds.
Check your firewall
Firewalls can block VPN traffic or prevent the VPN client from connecting to the server, which can cause connectivity issues, so it's important to check whether your firewall is blocking the VPN connection. To check whether your firewall, including the Windows Defender Firewall, is the reason behind VPN blocking, try temporarily disabling it or adding an exception for the VPN client in your personal firewall settings.
Use the VPN's help function
Most VPN providers ensure there's a built-in help function – so use it if you need to. Most are user-friendly and don't assume you have an expert level of knowledge. If this doesn't help, you can contact the VPN provider directly. Some may offer phone or chat support, while others may rely on email.
VPN not connecting on mobile
If you find that your VPN app is not working on either your mobile Android or iOS device, you may not have granted the necessary access for the app. To address this, typically you need to:
Open your phone's settings menu.
Tap on the Network and Internet option.
Look for the VPN section. If you can't find it, use the search function.
Find the specific VPN you want to edit and tap on the Settings option next to it.
Modify the VPN settings as required. Once you have made the changes you want, tap on Save to apply them.
Note also that constantly switching between mobile data and Wi-Fi can also cause VPN issues — your VPN connection might break down as a result.
VPN not connecting on Netflix
Why is the VPN not working with Netflix? If Netflix isn't working with your VPN, it could indicate that Netflix has banned your VPN server's IP address. Try switching to a streaming-optimized VPN or using a server in your country. You can also try deleting your browser cache and cookies to see if this solves the problem.
Make sure you choose a reliable VPN
It's important that you choose a high-quality and trusted VPN, to minimize VPN problems and VPN connection issues. A reliable VPN is very important as it is accountable for the safe processing of your user data. Kaspersky VPN Secure Connection allows you to browse securely and anonymously online, at industry-leading speeds, and unlock global content without restrictions from anywhere. Find out more about Kaspersky VPN Secure Connection.
Related products:
Further reading: