Gaming has become an incredibly popular diversion, especially with people stuck at home during the COVID-19 pandemic. According to experts, gaming skyrocketed in March 2020 when stay-at-home orders and lockdowns began. Now there are believed to be more than 244 million people who regularly play video games in the U.S. And that number is expected to continue to grow.
There are many consoles on which gamers can play, including consoles created specifically for video games, as well as PCs, on which people can both play video games and do other computing work and online browsing. Many people have spent lots of time on their PCs during the pandemic, thanks to work and school being remote. Their computers have turned into multipurpose machines: they're for both work and play, and they have the powerful capability to both help you be productive and entertain you when you need.
If you don't currently have access to a PC — or you can't use a work or school computer for entertainment — it doesn't mean that you can't enjoy online gaming. If you are a PC gamer, or you are interested in being one, you don't ever even have to buy a PC in order to game. In reality, you can make your own simple PC for gaming — even as a beginner — which can make for a fun project and a more affordable way to access a computer. It can also ensure you end up with a computer that has features that you truly value and want, making for the best computing and PC gaming experience possible.
If you are wondering how to build your own gaming computer, read on. You can follow these basic steps to ensure you have all the essential parts; that you've planned the project; that you know how to assemble the computer; and that you take the necessary steps to protect your computer so you can ensure your PC and information are safe while you game.
How to build your own gaming computer: the basic parts
The first step to building your own gaming computer is getting all the necessary basic parts. Here are the components you should start with.
Graphics card: A graphics card allows you to render images on a monitor. You'll probably need a discrete graphics card, which works fast enough to process images on your screen while gaming, with no lag.
Processor: This tiny chip is basically the brain of the computer. It receives commands telling the computer what to do, then translates these commands into signals to make a computer do what you want.
Motherboard: The motherboard is the part of the computer that connects all of the other important computer hardware components.
Memory: In order to store data, computers must have a physical device that provides storage space. The device is in a circuit that connects with both the software and hardware of the computer. Memory is for short-term usage, in the here-and-now. It is different than storage, explained below.
Storage: With storage, you can keep and access data for the long term. Storage holds information longer than memory, which is intended to store data short term.
Power supply: A computer needs a power supply unit to access a current and power the internal parts of the PC. You can use your power supply unit to access alternating current from a wall socket (essentially plug it in your wall). This will power the computer and allow it to work.
How to build your own gaming computer: planning out the machine
Now that you have a list of the essential parts (there are many more computer parts you could get if you are building a PC, but the above are the ones you MUST have), you should plan out the process of building your gaming PC. Here are some steps you should take in the process, even before you start shopping.
Pick a budget: Buying a computer is expensive. Building a PC is often cheaper — but it doesn't have to be. It simply allows you to end up with the machine you want. Figure out how much you can spend on your PC first before you get started. This will allow you to know which parts you can buy and how powerful/complex your computer can be.
Decide what's most important: If you're restricted by budget (or even if you're not), decide what's most important to you in your PC. Do you want to make sure the images are spectacular with no lag time? Do you want your computer to be small so it's easy to take with you?
Plan around that: Decide what you value most in a gaming PC and then make sure you spend your money on getting those components right.
Make sure parts are compatible: When you're building your own computer, and you buy all of the above parts, it's not as simple as picking off the shelf and assembling. You need to make sure all the pieces you select work together. If you're not sure about what you're buying or you're new to building PCs, talk to an expert at a tech store; they can guide you in the process and make sure you're purchasing elements that will come together to make a basic gaming PC that works.
How to build your own gaming computer: put it all together
Now that you have bought the right pieces that work together, you're ready to actually build your PC. Here's what to do to take the next step toward building your own gaming PC.
Install the pieces: You have all the pieces, now get them installed and working together. We will not go into how to build a computer here, but here are some helpful guides on how to build your own gaming computer, for beginners:
Preparing the case: Once you build a PC for gaming, you can't just leave the circuit out in the open. You need to protect it. Buy or procure a computer case that will house your computer, then get it all ready to do its job. When your computer is built, you'll be ready to put it in the case and get to gaming.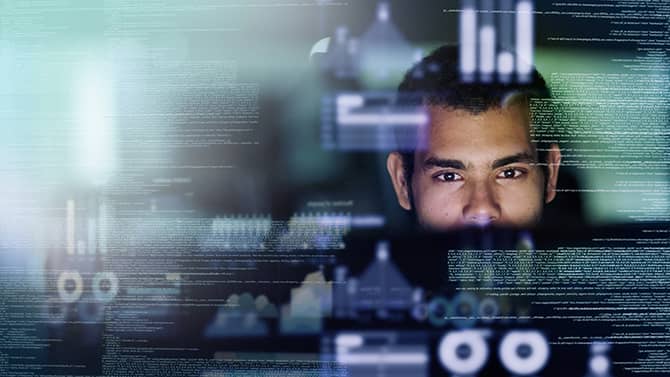 How to build your own gaming computer: protect your hard work
Congratulations! Now you've assembled the tangible pieces of a PC that will allow you to have and operate your own computer for gaming. You've taken the first step to have a great gaming PC, but there's another important process you need to finish: making sure your computer is secure and protected. Many people don't realize it, but people who use the internet and their computers to game are at risk of cybersecurity threats. In fact, there are tons and tons of ways that people who game online can encounter bad actors on the web, including phishing, ransomware attacks, credential stuffing, downloading trojanized games, and more.
You've worked so hard to build your computer, you want to take all of the necessary steps to protect what you've created. One of the most important things you can do to protect your PC is installing the right security solutions and antivirus software. Protecting your PC isn't just important because you want to guard the device you've built and the information you've put on it. But, if you've also hooked that computer up to a network that other computers are on, you can expose those computers to bad actors, as well. This can be incredibly risky, especially in today's work-from-home era, when computers may be accessing a business network remotely — which means an unprotected gaming PC could put a whole business's computer network at risk.
If you want to be a responsible gamer, and build the best and most powerful basic gaming PC possible, here are the most important steps you can take. Make sure you take these steps from the start, before you begin gaming, so everyone is protected from the get-go.
Find antivirus software specially designed for gaming
There are numerous antivirus and digital security solutions you can choose to use for protecting your PC. It can feel daunting to select one. However, if you aren't sure where to start, make sure you choose a security solution that is designed specifically for gaming. Here's what to look for so you know you've chosen an antivirus solution that won't disrupt your gaming experience:
They have gaming mode: Look for a security solution that includes a specific "gaming mode." When you use antivirus in gaming mode, the antivirus program won't run scans when gaming software is being used. Gaming mode also stops notifications from popping up and blocking the screen when an app or program is being used in full-screen mode, so you don't have to worry about any image or pop-up blocking your view of the game.
They use cloud-based scanning: Many gamers worry that antivirus will slow down their gaming experience. Some antivirus programs that aren't meant for gaming will run in the background while you game, causing a lag, and resulting in potential losses (especially if you're playing multiplayer games online in real-time). To make sure that your antivirus doesn't ever cause a lag in your gaming, use one that scans using cloud-based technology. This means that scans won't be running from your computer hardware or software, which means they definitely won't interfere with your gaming experience.
They clean devices regularly: One of the trickiest parts about cybersecurity is staying on top of it and also realizing if your PC has a virus or you've been hacked (etc.) Sometimes, malicious actors can do something with bad intent on your PC, and you won't even know it. For that reason, you want to have an antivirus program that regularly cleans your devices (and doesn't just scan them). If you have an antivirus program that scans your gaming PC, then cleans off things like cached files, junk files, background processes, and more, your antivirus solution won't just NOT interfere with your gaming experience — it can actually enhance your gaming experience since it will free up space on your PC to run as fast and smoothly as possible while you game.
Keep antivirus on while you're gaming
Once you choose an antivirus solution for your basic gaming PC, make sure you install it and then ensure that it stays on while you're gaming. Some serious gamers have the inclination to turn antivirus off since they worry it will interfere with their experience. However, if you've chosen the right antivirus solution, based on the criteria above, you won't have to worry about antivirus software interfering with your experience. And, in fact, you may even be able to expect a better gaming experience if you have antivirus on.
For the best antivirus protection, install an antivirus solution on your basic gaming PC that defaults to gaming mode — and is always on — so that you don't forget to turn it on before gaming or browsing the web. By always keeping your antivirus on (and choosing one that defaults to gaming mode), you will ensure that you don't forget to turn it on when you start gaming, then get exposed to a security risk that is not caught before it can do major damage.
Building the most secure gaming PC with Kaspersky Security Solutions
If you want to build a gaming PC so you can game online, you're in for a fun project. Learning to assemble the hardware of a computer can be a fascinating endeavor and putting the pieces together can feel satisfying — especially when you can use it to play games once you're finished.
It's important, however, if you're building a gaming PC to make sure you install security solutions on it. Antivirus and other security software can ensure your computer, your data, and other devices on your network stay safe while you game. If you want to use the most comprehensive, effective security solutions available today, choose those from Kaspersky.
Kaspersky offers a wide variety of antivirus programs, including those with automatic gaming modes, so you can ensure that your computer stays safe, without affecting your game performance or experience at all. Many Kaspersky products work well for gaming PCs, so do some research to figure out which solution makes the most sense for your machine and the other computer users in your family. By building a basic gaming PC, then choosing Kaspersky products to protect it, you can ensure you have the ultimate, uninterrupted gaming experience, while also being certain that your devices and network are safe from any bad actors who might pose a security risk to your machine.
Recommended Products
Further Reading