Passwords are a basic security tool, one of the key elements in ensuring security and privacy online. Unfortunately, passwords are also a source of endless frustration for computer users and security experts alike. Users worry about forgetting their passwords, and grow weary of the whole hassle of keeping track of multiple passwords. So they often choose passwords that are laughably easy to crack. Even when users pick strong passwords, they often leave them unchanged for years — greatly increasing the risk that, sooner or later, hackers will guess them. But with a password manager tool, you can ensure strong, safe, updated password protection for yourself and your business.
Time, the Enemy of Strong Passwords
Security experts offer several points of advice regarding passwords. The first and most basic is to choose strong passwords, meaning ones that cybercriminals cannot easily guess. "Password," "12345," and "Princess" — all of which are very widely used — are not strong passwords. Strong passwords should not spell out a word, and should contain a random-looking combination of letters, numbers and special characters. Some security specialists have recommended approaches such as using the first letters of a sentence that you can easily remember, but would be hard to guess. A further basic item of password guidance is to change passwords regularly — at least every 90 days. The longer that even a strong password remains unchanged, the greater the risk that hackers using random generators will be able to crack it, or that it will somehow be compromised.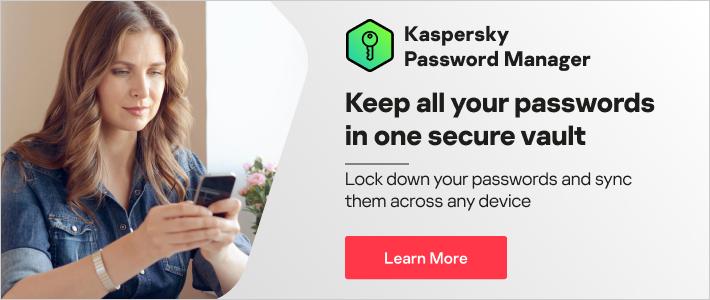 The Enterprise Password Challenge
All of these password challenges are magnified for businesses, because a business network is only as protected as its weakest link. One employee or business partner with a weak password can end up compromising the entire network. Establishing and implementing a security policy is a must for all businesses. But experience shows that simply advising and exhorting business users to follow good security practices is not enough. This is especially true when it comes to passwords.
The most effective approach for password protection is to build it in. And the good news is that password manager tools are available for this purpose. These tools will allow users to set, remember and update passwords. Password manager tools will also ensure that the passwords are strong, and that they are updated on a regular basis.
Free security tools, by themselves, are never a sufficient protection. But a free Internet security trial can be a good way to take a security solution for a test drive and see whether it will work for your business. But the worst thing to do is to ignore the password problem, hoping it will go away. Protect your company network by adopting a robust password manager solution.
Other articles and links related to Password Manager